Today I am glad to announce that TibiaData official app is finally released on Google Play and available to everyone!
Go to https://tibiadata.com/about/apps/ to check out our application in more details!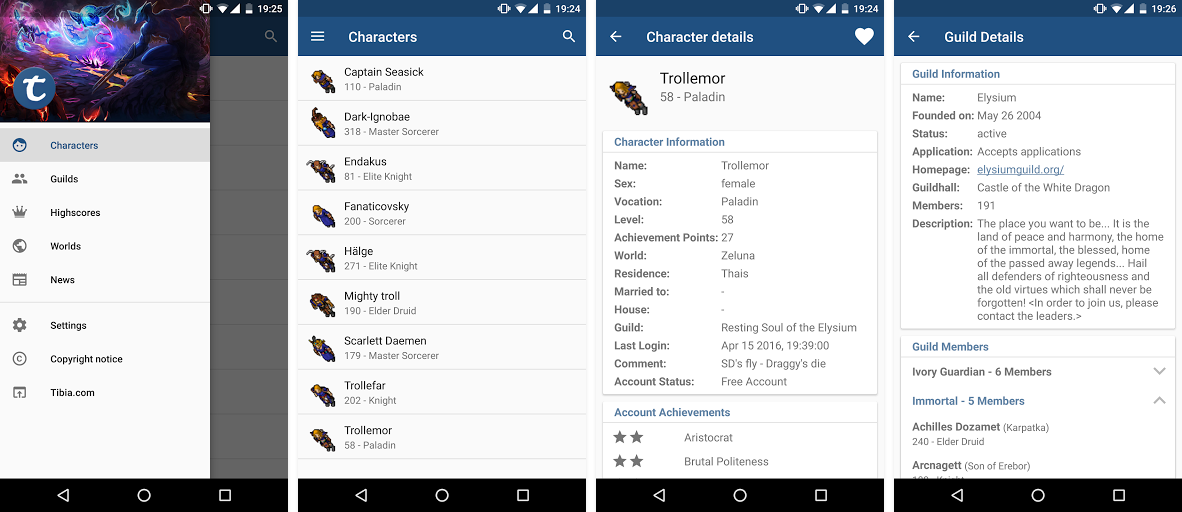 You can find all the client information on https://play.google.com/store/apps/details?id=com.tibiadata.android.
You can also become a beta tester, simply go to https://play.google.com/apps/testing/com.tibiadata.android and press on the button "Become a tester" and after that you can enjoy the latest updates right away on your phone and tablet.
The developer of this application is Stefan Ehlert and has made a great job in programming the client to be a clean awesome app. Thumbs up for his great work!
Regards,
Tobias